Expanding the Clinical Utility of HER2 as a Multi-Tumor Target, Overcoming Resistance Mechanisms & Optimizing Pharmacology of Next Generation
Anti-HER2 Drugs
The momentum in anti-HER2 drug development is exploding:
Outcomes for HER2-expressing breast cancer are patients constantly improving; advancements in diagnostics, trial design and innovative drug design are at an all-time high; complementing the newly accessible HER2 'low' space and wider range of tumor indications; the last year has given us more progress in HER2-targeted therapies than ever before.
As such, the HER2-Targeted Therapies Summit returns for its second year as the only industry-dedicated forum for large pharma, biotech and academia to unite under one roof to discuss these developments, gain competitive insights and ultimately turbocharge practice-changing anti-HER2 drugs to patients.
As the clinical and commercial opportunity of HER2-targeted therapies becomes apparent, join us to connect with over 80+ HER2 experts and expand the clinical utility of your pipeline by exploring HER2 as a multi-tumor target.
View the event guide now for the full agenda.
Health & Safety
The health, safety and well-being of our community remains our highest priority, therefore, all attendees will be required to complete a health declaration prior to attending the event, as well as comply with the City of Boston's B Together policy. This policy requires individuals to show you proof of vaccination against COVID-19 in order to gain admittance to the conference venue. For further information around Health and Safety onsite, please visit our FAQs page here or for more information on the B Together Policy, please see here.
*Please note, this is subject to change at any time without prior notice.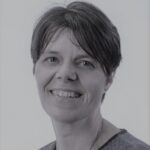 Chief Scientific Officer & Vice President - Oncology
Merus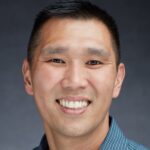 Vice President of Clinical Development
Seagen
Global Associate Medical Director, Women's Cancer Care
Eisai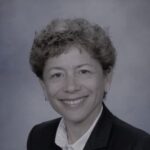 Chief Medical Officer
Bolt Biotherapeutics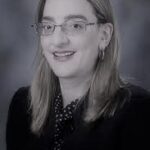 Chair, Department of Investigational Cancer Therapeutics & Medical Director
Institute for Personalized Cancer Therapy, MD Anderson Cancer Center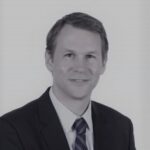 Associate Professor of Medicine
Duke Clinical Research Institute
Explore the next generation, novel drug modalities targeting HER2 including biosimilar, ADCs, bispecifics, TKIs, CAR and cancer vaccine approaches in early clinical development
Investigate HER2 pathology in the HER2 low, HER2 mutant and HER2 amplified settings across indications spanning from breast to colon, biliary tract, lung cancer and more
Rationalize combination approaches and crack the sequencing conundrum to attach brain metastases and overcome resistance mechanisms
Target HER2 with precision and apply personalized assays through learnings from innovative basket clinical trial designs
Examine the competitive HER2 therapeutic landscape to understand impacts on pricing, commercialization and patient access