Natera
Expertise Partner
Discover the latest advantages of using a personalized, tumor-informed circulating tumor DNA (ctDNA) test to design oncology clinical trials in Breast Cancer. Signatera, a breakthrough technology, can be applied in early stage and late stage cancer trials, potentially enriching for patients most likely to respond to therapy, accelerating time to trial readout, or identifying early relapsers. Dive deeper at: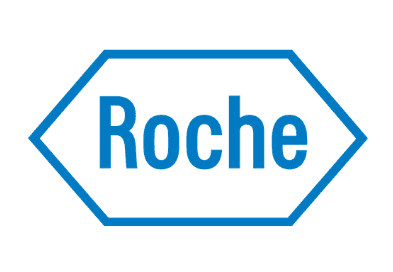 Roche
Expertise Partner
With global headquarters located in Basel, Switzerland, Roche is a pioneer in pharmaceuticals and diagnostics focused on advancing science to improve people's lives. Roche is the world's largest biotechnology company and the world leader in vitro diagnostics and tissue-based cancer diagnostics. The combined strengths of pharmaceuticals and diagnostics under one roof have made Roche the leader in personalized healthcare – a strategy that aims to fit the right treatment to each patient in the best way possible. Roche Diagnostics, a division of Roche, offers the industry's most comprehensive in-vitro diagnostics solutions, covering molecular diagnostics, clinical chemistry and immunoassays, tissue diagnostics, point of care testing, patient self-testing, next-generation sequencing, laboratory automation and IT and decision support solutions. With its products and services, Roche Diagnostics supports healthcare providers in transforming data into actionable insights.
Guardant Health
Expertise Partner
Guardant Health is a pioneer in non-invasive cancer diagnostics, addressing challenges across the cancer care continuum. The company has raised more than $200 million from leading venture capital firms and in 2014 launched Guardant360, the first comprehensive liquid biopsy for clinical use. Guardant Health is improving therapy selection for advanced cancer patients across the globe using its proprietary cell-free circulating tumor DNA NGS platform. Guardant Health is partnered with biopharmaceutical companies to prospectively screen patients for trial enrollment, develop companion diagnostics to support clinical adoption, and use retrospective analysis for early insights into patient response and tumor evolution, as well as accelerate the development of new therapies.